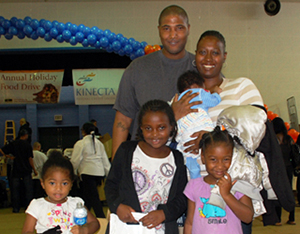 Support our 44th Annual Food Drive!
One small act of kindness can make a big difference.
About the Food Drive: Kinecta Federal Credit Union and Nix Financial are proud to host our 44th Annual Holiday Food Drive providing much-needed assistance to deserving families during the Thanksgiving season. Last year, over $90,000 was raised in donations from Nix customers, Kinecta members, corporate sponsors and individual donors. As a result, the 2016 Holiday Food Drive helped feed 1,100 families in our communities. With your help we can touch even more lives in 2017!

Together with your help, we celebrate 44 years of giving and making a difference!

To find a Kinecta near you, visit www.kinecta.org/locations or call 800.854.9846.