Signature Loans
As a member you can take out a Kinecta Signature Loan with fixed payments and meet a range of needs, such as:
Paying down high interest debt
Medical and dental expenses
Cash for your dream vacation
Improving your credit by paying down other debts with an installment loan 
The Kinecta Signature Loan terms are simple:
Loan can pay off other debts or directly provide you with the proceeds
Select the amount that's right for you, loan amounts available from $1,000 up to $50,000
Loan amounts greater than your existing debt (when paying off debt) are given directly to you as loan proceeds
Rates as low as 7.49% APR*. Loan terms available up to 60 months. Term is dependent on amount borrowed.
---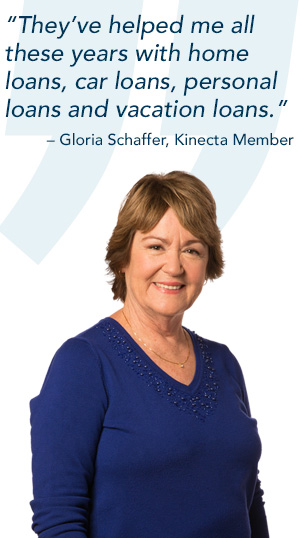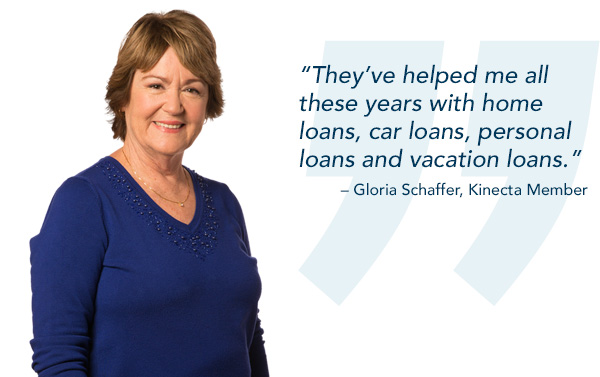 ---
*Annual Percentage Rate (APR). Monthly payments at 7.49% APR over a 60 month term are estimated at $20.03 per $1,000. Rates accurate as of 03/26/2020 and are subject to change. Rate includes a .25% discount for Automatic Payment (AutoPay). Rates subject to increase if AutoPay is discontinued. Actual interest rate offered may be higher depending on applicant's credit rating and other underwriting factors. Kinecta Signature Loan approval is subject to creditworthiness, and other qualifications. Membership requirements apply. Loan amounts may vary based on a variety of factors such as income and credit rating. Maximum loan amount is $50,000.00 per qualifying Member. Terms and conditions are subject to change at any time .