At Kinecta, we're big fans of the small-business community, and now you can be too. How?
Mark your calendar for November 25!
It's a day dedicated to celebrate small businesses on one of the busiest shopping weekends of the year.
Supporting small businesses is like the gift that keeps on giving, by creating new jobs, helping local merchants thrive, and fueling our local economies. Plus, you'll find unique and one-of-a-kind items, foods and gifts that you won't be able to get at big store chains.
In fact, here are a few local merchants that will appreciate your business on November 25 and all year long: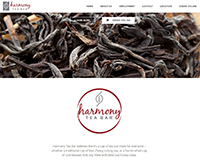 Go check out the NEW Afternoon Tea Service at Harmony Tea Bar - Laguna Beach! $5 off for anyone who mentions Kinecta Federal Credit Union (Laguna Beach location ONLY).
Of course, we encourage you to visit your own local favorites as well.
---
* Harmony Tea Bar, Patty's Cakes and Urge Gastropub are not affiliated with Kinecta Federal Credit Union.